About Omrani & Taub, P.C.
Founded in 1998, Omrani & Taub is an established plaintiff's personal injury law firm with membership in the New York State Trial Lawyers Association. Our attorneys fight to get clients the money they deserve after injuries caused by the negligent actions of others.
It doesn't matter what language you speak or if you are not a U.S. citizen, if you were seriously injured, we want to help you. Call our New York City law firm at 212-529-7848 (212-LAW-SUIT) or contact us online if you are looking for an attorney who can help you pursue compensation for medical bills, lost wages, pain and suffering, and any other damages related to an injury.
Our attorneys have been serving personal injury victims for a long time, over two decades! We were founded on, and still believe in the principal that every client deserves a compassionate and diligent advocate to help them through a very confusing and difficult time. The attorneys at Omrani & Taub, P.C. meet personally with clients and often give their personal cell phone numbers out in order to establish that all-important relationship that goes beyond attorney/client. We offer the comfort in knowing that your case is important to us and that you are entitled to careful, personal attention.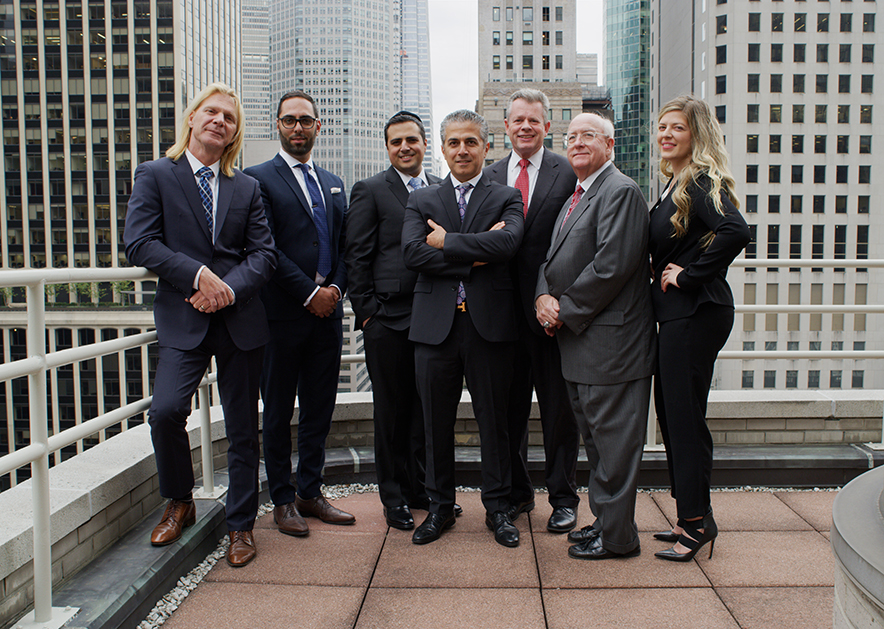 CALL FOR A FREE CONSULTATION
In addition to our track record of success and our highly experienced team of attorneys, we offer our clients the following:
We employ multilingual associates and staff fluent in Spanish, Russian, Chinese (both Mandarin and Cantonese), Hebrew, Bengali, Urdu, Farsi and Korean.
Our convenient Midtown Manhattan location is close to all major public transportation options, including grand central station; garage parking is available.
We offer extremely flexible appointments , with availability 24 hours a day, seven days a week. If you are injured, we will not hesitate to travel to meet with you.
We have investigators on the road at all times prepared to capture valuable evidence and document your accident.
The comfort and confidence that comes with a close, personal relationship with your attorney. You will know that we are always by your side.
RECOVERED FOR OUR CLIENTS